---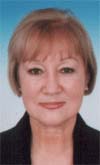 Aivasova Svetlana Grigorievna
Doctor of political Science, chief research officer of the Institute of comparative political science
"According to the latest surveys 56% of our citizens consider that women should go to big politics. This is a very high index of the changes in the mass opinion."

"Our women politicians do not dare to support women's slogans and women's style of acting in politics."

"Education, education and one more time education."

"Failure of each woman, who is on the top of the power, - this is the failure of the whole process of political promotion of women and failure of the development of democracy in the country."


---

Bozhkova Elisaveta Alekseevna
Director of the Informational Center of the Independent Women's Forum
"According to the latest surveys 56% of our citizens consider that women should go to big politics. This is a very high index of the changes in the mass opinion."

"Personal - is political. This is idea of Western feminists and now this is my position as well, to which I came through my personal experience".

"I think that a woman is introducing the new experience of responsibility for all that is surrounding her - that means politics and power as I see it. Power is not force but responsibility: when you undertake some obligations towards life order".

"When woman is passive concerning politics than she becomes an object of someone else's political decisions and an object of political manipulations. When she wants to become a subject, she will enter the decision-making level. But she must want it by herself".


---

Dorutina Tatiana Sergeevna
Chairman of the Advisory Board of the public organization "League of Women Voters of St.-Petersburg"
"It is obvious that staff complement of the governing and executive bodies does not correspond with the real gender alignment in the society"

"Men - Deputies of the State Duma when asked in what Parliament Committees they would prefer to work are not interested in working in the Committees which are in charge of health care, family policy, social care and gender equality."

"Presence of women representatives of non-for-profit organizations in the governing bodies will be a very valuable reinforcement now, when civil population and representatives of governing bodies live in parallel worlds and their interests never intersect with each other."


---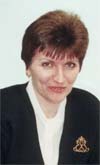 Gordeeva Marina Vladimirovna
Head of the Department on Women, Children and Family Issues of the Ministry of Labour and Social Development of the Russian Federation, Executive Secretary of the Commission on Women's Status Improvement by the Government of the Russian Federation
"Due to lack of protectability an misbalance of the consciousness occurs: women are forced to work and make a carrier because they are not sure that in their old age they will have financial security. Life strategy of everyone should be respected and we should work in that way that the opportunity to choose guarantees a decent living."


---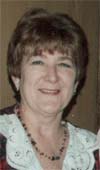 Ivanova Eleonora Matveevna
President of MzhOO "Conversion and Women", Member of the Executive Committee of the Consulting Council of Non-Governmental Organizations attached to the Committee of State Duma for international affairs, Secretary of the Women's Issues Commission of the Chairman of Council of Russian Federation, Member of the American Academy of Business and Administration Leaders
"Women should be engaged in all the problems of the society and not just play the traditional role of a "nurse" although we do not reject it."


---

Kamenetskaya Natalia Yurievna
Executive Director of the Creative Laboratory "INO", art critic, artist
"I think that now we should count on increasing of the cultural level. Women should realize their abilities and potential."

"Women should realize that nobody would advocate and support their rights except themselves."

"Participation of women's organizations in the work of State and political structures can increase both the image of the public organizations and status of women in general and bring in their creative potential."


---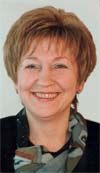 Karelova Galina Nikolayevna
First Deputy Minister of Labour and Social Development of the Russian Federation, Chairman of the Women's Issues Commission by the Federation Council
"First of all we should try to change
woman's consciousness concerning herself."





---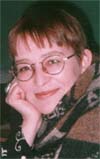 Lipovskaya Olga
Chairwoman of the Petersburg Center for Gender Issues
"Feminism and women's rights should be understood on the mass level and become an integral part of the common sense and everyday life. This time did not come yet, and I see the main task of the women's feminist organizations to make it happen.".




---
Mokhova Maria Lvovna
Executive Director of the Center for Victims of Sexual Violence "Syostry"
"I love my country very much. I want that people live without fear. I am talking about what we should correct right now to let somebody to live in this country in 100 years."

"I think that our society does not deserve yet that women come to politics."


---

Petrova Natalia
Ph.D. for Economical Science, President of the Interregional Public Organization "Federation of Women Entrepreneurs"
"From the words, if we really want them to become reality, a hard and sometimes ungrateful work should follow which will require considerable efforts. Are many of us ready to start this work, which is not promising any awards?"

"I love fairy tales but I do not believe in them."


---

Rasumnova Irina Illarionovna
Ph.D. for Economy Science, General Director of the Center for Development of Small Enterprises "Guild", senior scientific researcher of ISKRAN
"In spite of all the difficulties small enterprises owned by women play now and will play a significant role in the economy of Russia."

"The most important thing is - to overcome your own diffidence, which we all have and inertness and to understand that the world that surrounds us has changed and therefore we all have to change as well."
---
Rukina Irina Mikhailovna
Deputy of the Moscow City Duma, Chairman of the Economic Policy Commission
"They are talking too much about the problem "women and power" and more and more are repeating themselves. Perhaps it is time to stop talking and to start doing?"

"The trouble is that women are not voting for women and that is rather strange - but at the same time women voters are expecting attention, understanding and solving of their problems. Men voted for me and therefore I am in Duma."

"I would like very much that women would understand the fact that they know from the real life - during the hard times when we need to save the situation - women are coming."
---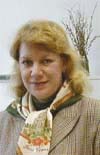 Fedyashina Elena A.
Director of ANO "Alliance ARW (Alliance of American and Russian Women)
"We should educate girls since their school days, show them successful women who achieved considerable results in business or in their professional activities not thanks to good appearance but thanks to work and intellect."

"While helping women to confederate we put the task to support them, to give additional knowledge and to widen their social circle, to make it useful and mutually beneficial."


---

Yastrebova Elena Mikhailovna
Vice-President of the non-commercial partnership of "Handicraft Chamber of Vidnoye", Member of the Council of the Regional public organization "Women's Initiative"
"I am not a pessimist but I think that the real equality of women in Russia can come true only in 20-30 years when a new independent generation of Russian women who will understand their value, will grow up and enter the gender scene."


---